New Browns GM John Dorsey made waves in Cleveland when he said,
"I'll come straight out with it. The guys who were here before, that system, they didn't get real players."
Very harsh. Also, very true. The previous regime valued picks over players and did not value veterans as much as traditional front offices. It left them with a team that had lots of picks, lots of young talent, but few veterans to help the team compete. It also left glaring holes in the receiving core, quarterback room, and secondary.
Dorsey said he was going to change that without sacrificing their five picks in the first two rounds. During a frantic two hour window on Friday, he made his moves. I, for one, am still in shock over what he pulled off.
Jarvis Landry
The Trade
The Browns get Landry on his franchise tag (roughly 16 million) and will try to lock him up on a long term deal. As they have over 100 million in cap space, this should not be hard.
The Dolphins will receive the Browns 4th round pick in the 2018 draft (#123 overall) and a 7th round pick in the 2019 draft.
The Impact
In four seasons, Landry has averaged 100 receptions, 1,009.5 yards, 5.5 touchdowns, 55 first down receptions, 10.1 yards per reception, and has caught 70.68% of the passes thrown his way. He has made the Pro Bowl the last three seasons.
Watching his tape, you can see he has elite route running ability. He is a nightmare to contain in the middle of the field. He can get find holes in zone coverage or use his superior hip control to shake man coverage. Most importantly, he can run after the catch, showing an impressive arsenal of jukes and spins.
Combining his stats and his tape shows his irreplaceable value: the guy gets first downs. He might not light up the scoreboard, but when it's 3rd and 7, Jarvis Landry will get you 8 yards. He will do so with Wes Welker-esque precision.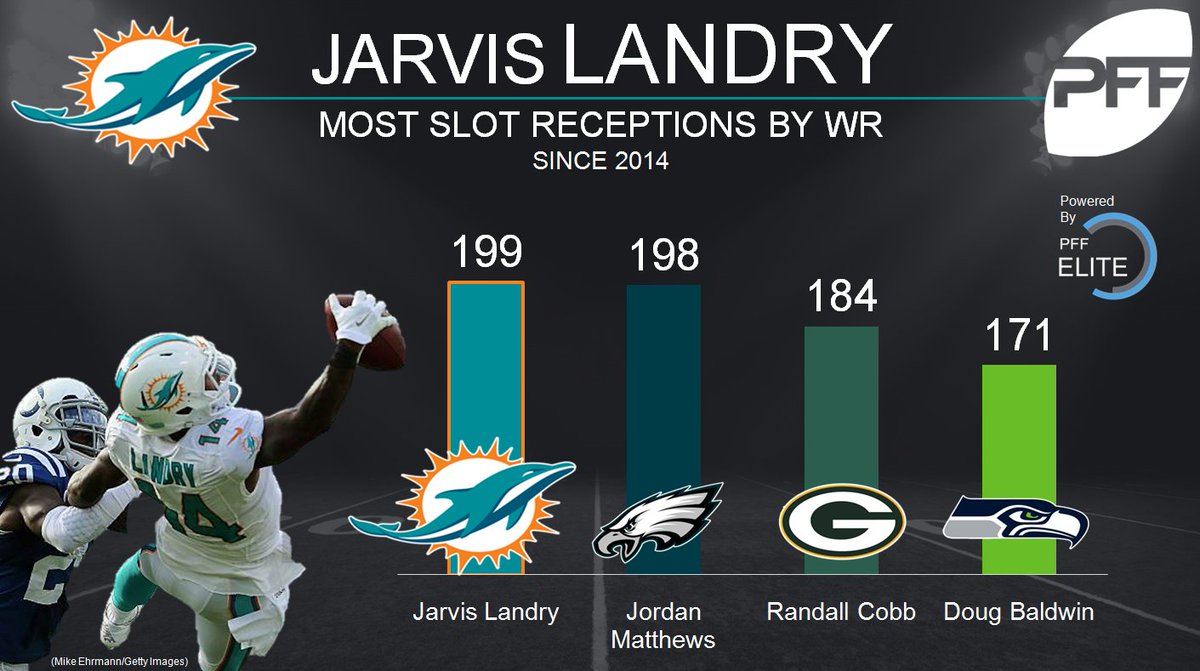 "Hey Nick", you say, "wasn't Landry number 8 on your list of free agents ranked by bust potential"?
First off, imaginary reader, thank you for reading! Second, yes, that is accurate. But as you'll no doubt remember, I said that he could be a bust if a team tried to move him out of the slot. As soon as the trade was announced, it was reported that the Browns would be doing a very un-Brownsy thing and leaving him in his natural position.
This should make him lethal paired with Josh Gordon and David Njoku. Both of these guys can stretch the field vertically, leaving all kinds of space underneath. As I've pontificated on before, the three level passing attack is a must in the modern NFL passing game. The Browns should be able to force teams to make an impossible choice:
Do you leave your safeties back to keep Gordon from beating you deep or do you bring them up to stop Landry underneath?
Tyrod Taylor
The Trade
The Browns get Tyrod Taylor, the Bills get the Browns' 2018 3rd round pick (#65 overall).
The Impact
Tyrod Taylor is probably not the long term answer for the Browns at quarterback. Giving up a 3rd rounder is not typically a good move for a guy you don't think will be around long term.
There is, however, nothing typical about the Browns this off-season. They still have picks 1, 4, 33, 35, and 64. So, quite frankly, who cares about pick 65? They took advantage of the rare opportunity to get a guy that while not flashy, can win games in the NFL. This allows them to draft Sam Darnold or Josh Allen in the 1st round because they have a guy who can hold down the fort while they develop (this is critical as neither is remotely close to ready).
Outside of of widening the development window, I really do like what Taylor can bring to the Browns. Like I said, he's not flashy, but he also does not turn the ball over very often. In his three seasons as a starter in Buffalo, he's thrown 16 interceptions. Deshone Kizer threw 22 alone last year. In fact, Kizer threw more picks in the red zone than Taylor did in total last year.
Damarious Randall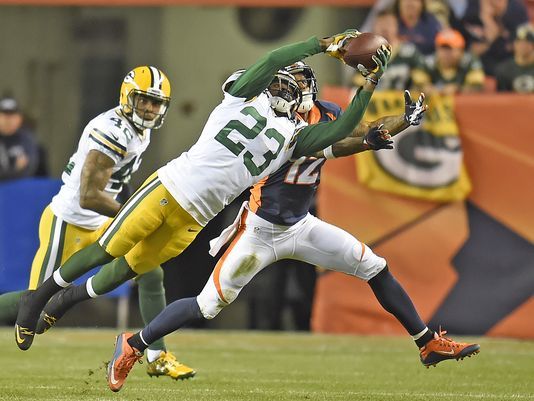 The Trade
The Browns get Randall for quarterback Deshone Kizer. The Browns and Pakcers will also flip-flop their 4th and 5th round picks.
The Impact
As with the Taylor move, this is a trade that a team can make when they have 5 picks in the first two rounds. Randall is a bit of a mystery. He had some good moments in Green Bay and he had some disastrous moments. Under the "free agents? what are those?" leadership of Ted Thompson, the Packers probably would have held on to him. Now that Thompson is gone and they might sign some people, they decided to move on.
I like this move for the Browns because as much as the turnovers killed the offense, the lack of turnovers killed the defense last season. Even with inconsistent playing time, Randall has 10 interceptions in three years. He had locker room problems in Green Bay and this is troubling. But, the Browns have brought in Alonzo Highsmith and Eliot Wolf from the front office that drafted him. If they say the talent outweighs the concerns, I'll trust them.
The Browns still have several holes to fill. These trades, however, fill key positions and leave them with the freedom to add the players they want in the draft. I've been down the optimism road with the Browns before with not so great results.
This time, for whatever reason, feels different.