As I looked through all the picks in the 2018 NFL draft, I thought the Ravens, Lions, and Colts did the most to improve their offenses. Each team is at somewhat of a crossroads with their franchise quarterback. The talent they are bringing in will let them know what the next 3-5 years will look like for their respective franchises.
In the modern NFL everyone knows quarterback is the most important position. Thanks to the super fun friendship between the NFL and Fantasy leagues, many casual fans probably also know the skill position players. This is problematic because this line of thinking dilutes the importance of the real backbones of NFL offenses: innovation, depth, and versatility.
Let's take a look at the picks made by these three teams and view them not through the lens of individual stats. Stats are the results; let's examine how design and complementary skills produce those results . . .
Baltimore Ravens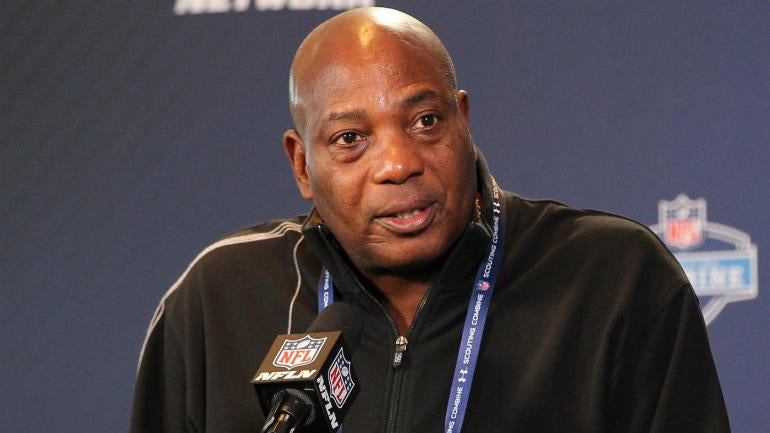 The Players: Hayden Hurst (TE), Lamar Jackson (QB), Orlando Brown (OT), Mark Andrews (TE), Jaleel Scott (WR), Jordan Lasley (WR), Greg Senat (OT), and Bradley Bozeman (C)
This was GM Ozzie Newsome's last draft. He left the Ravens in a great position to compete for a few seasons with 33 year old Joe Flacco. When it is time for him to hang it up, the Ravens will not need a complete rebuild. There's not much else the franchise could have asked for from Newsome.
Hayden Hurst and Mark Andrews will provide Flacco the safety nets he's needed for a while now. Look for them to make an immediate impression in the red zone. Their versatility to line up on the line or in the slot will allow the Ravens to control the middle of the field. Both can stretch the seam, opening options underneath. They can also run after the catch, allowing the Ravens to utilize the full route tree below:
Both of their late round receivers, Scott and Lasely, can be developed to fill similar roles. Both are effective with the ball in space, particularly when lined up in the slot. This will mesh well with the more outside focused veterans on their roster. The Ravens should be able to improve in each of the three areas mentioned above. While Flacco still has a powerful arm, these drafted players will allow him to hurt teams in the second level. Leaving the vertical receivers room to breathe.
I can't wait to see what happens with Lamar Jackson. I feel stupid because the entire time I was writing about the draft, I never considered Jackson to Baltimore. It is a perfect fit. Flacco should have enough left in the tank for Jackson to develop. When Jackson is ready, expect a lot of two tight-end formations. This will take his play-action passing ability to the next level.
Imagine Jackson rolling out on a bootleg right with Hurst running the drive route shown above. Defenders would face an impossible choice: do they come up to stop Jackson from running or do they fall back to cover Hurst crossing the field at full speed?
Detroit Lions
The Players: Frank Ragnow (C/G), Kerryon Johnson (RB), and Tyrell Crosby (OT)
Detroit is a "dome team" and in the Matthew Stafford era have crafted their offense accordingly. Unfortunately for Detroit, so long as Aaron Rodgers is in Green Bay, the NFC North Crown runs through Lambeau Field. If their annual trip to the Frozen Tundra comes when the field is actually frozen, they need a solid running game.
It's not just the Packers and the frigid weather, a running game is necessary to win in the playoffs. The inherent problem with an offense built solely around an explosive passing game is when it's not explosive, what can you do? Detroit hasn't had an answer in a long time. When trying to protect a lead, they just keep chucking the ball around the field. While this can lead to some highlight reel plays, it doesn't do much on critical third and shorts.

New coach Matt Patricia clearly realized that and made strengthening the running game a priority in his first draft. While they only drafted three offensive players, each was drafted to fix Detroit's fatal flaw. As I said last week, Frank Ragnow should come in and start right away. He is an elite interior blocker who will help control the middle of the defense. Tyrell Crosby fills a need at "swing" tackle and could develop into a starting right tackle in a few seasons.
The key pick is Kerryon Johnson. Auburn's offensive scheme, as many scouts always point out, tends to inflate statistics. For some players it hides poor overall production with big plays. Johnson is not one of those players. Yes, he was aided by the scheme, but he is not a product of it. He is a very good back.
He will step in and be the starter right away. In college he showed great patience waiting for the hole to open up. This will allow Detroit to mix in plenty of stretch and draw concepts into their scheme. These plays are critical for play-action passing. Play-action passing plays defenses must respect is the key to unlocking the full potential of Detroit's offense.
Indianapolis Colts

The Players: Quenton Nelson (G), Braden Smith (G), Nyheim Hines (RB), Daurice Fountain (WR), Jordan Wilkins (RB), and Deon Cain (WR)
Frank Reich is walking into a strange position. He has to design an offense that above all else, must keep his starting quarterback upright. Seriously. Why wasn't that the main objective of the last regime? I've reviewed their draft history since they drafted Luck in 2012. The only offensive lineman they've taken in the first round was Ryan Kelly in 2016. That's three seasons after it had become apparent they needed to prioritize protecting Luck.
Fortunately, Quenton Nelson and Braden Smith are on their way. They provide an immediate boost to the interior pass protection. The best way for a quarterback to deal with outside pressure is to "climb the pocket". It is impossible to do so if the interior line is weak. Assuming everyone stays healthy, this problem should be taken care of.
The second best way for a quarterback to avoid outside pressure is to keep the defense off balance with bootlegs. In order for this to work, the Colts need a stronger rushing attack. Again, Nelson and Smith will improve this area of the offense. In the GIF above, you can see how the Colts like to run the ball with misdirection. Nelson and Smith can use their athleticism to pull and create space for the backs to work.
This brings up to Jordan Wilkins and Nyheim Hines. Wilkins is the prototypical runner for this scheme. He has great patience and can read the hole as it opens. Hines is a burner who will use his speed to neutralize aggressive defenses. The linebackers must be cautious collapsing on counter plays. If they over-commit, Nelson and Smith can close off their pursuit angles, giving Wilkins and Hines plenty of green field ahead.
Daurice Fountain and Deon Cain have the raw speed to threaten defenses vertically. On play-action bootlegs, third downs, and four receiver routes, someone has to keep an eye on them. This combined with improved pass protection and an improved running game should finally keep Andrew Luck from taking a beating every time he drops back.