As joyous and rewarding as it is to love one team fully and unconditionally, it doesn't sustain a love for the game of football and the NFL as a whole. To do that, you need to hate teams, coaches, and players.
When you can't root for a team, you have to be able to root against them. It makes you bedfellows with the strangest teams and fanbases, temporarily allying yourself with people you previously never thought possible.
On some level, hate is a primal instinct. It's subconscious, even, buried in the deepest layers of the psychological iceberg. But sometimes we need to approach our hatred rationally, logically, pragmatically: we have to understand a team to hate them as they deserve to be hated.
That's why I'm giving you the 2018 NFL Hate Rankings. I'm starting with the least hate-able to the most hate-able, and giving my own rationale.
Get yer hatin' boots on.
24: Detroit Lions
It's hard to hate any team that earnestly tried to start a white running back for any period of time. Much like the economy of their city, the Lions' progress has been halted for some time, always petering out in the Wild Card Round of the playoffs. Also, if Jim Caldwell stood next to a wax figure of Jim Caldwell, would anyone be able to tell which is which? P.S.: Matthew Stafford used to be friends with Clayton Kershaw… have you seen this? Have you heard about this?
Most Hateworthy: Golden Tate
23. New York Jets
At this point, the New Yorkers that point out that they're Knicks, Mets, and Jets fans to show how much they've suffered are the only people associated with the Jets worth hating. "'Hey man, my grandma passed away,' 'Oh yeah, well I'm a Jets fan, so it can't be worse than the 2010 AFC Championship Game,'" To be fair, their dads probably never shut up about Joe Namath, and it's proven that insufferability is genetic.
Most Hateworthy: Robby Anderson
22. Houston Texans
How great was it on "Hard Knocks" when Bill O'Brien said he had two damn good quarterbacks in Brian Hoyer and Ryan Mallett before both of them played so badly that they had to perpetually swap them out half by half? Will he say the same thing this year when he has to go to Brandon Weeden in a tight spot? That man changes quarterbacks like Philip Rivers changes diapers. Deshaun Watson seems pretty easy going, though, and J.J. Watt is infinitely less hateworthy after he sort of donated a trillion dollars to hurricane relief.
Most Hateworthy: Bill O'Brien
21. Los Angeles Chargers
This is a precipitous drop for the Chargers, who in the mid-2000's would've been a shoe-in for the top-five with Shaun Merriman and his seizure dance. They still have their bolo-tie-wearing fertility specialist at quarterback, though, and that's their secret weapon in terms of hate-ability. It still amazes me how little blame Rivers gets for that team underachieving every single year. The man throws some untimely picks. For a guy that doesn't use protection off the field, he still has plenty on it, and he still finds a way to toss it into a tight spot when he really should pull out and audible.
Most Hateworthy: Philip Rivers
20. Chicago Bears
Sometimes you just wish Philip Rivers would take a page out of Mitch Trubisky's book and be content with just kissing some titties sometimes. I like to think that Mitch saw that tweet before the draft and thought, "nah, I'm not deleting that." Had the Bears retained John Fox, they may have ended up higher on this list, just because I got pretty tired of him doing absolutely nothing on the sideline. I'm pretty sure John Fox has the Jimmy Buffett Pandora station pumped into his headphones and he just yells "PUNT TEAM" every 15 minutes or so. This team really had to fucking sign every good free agent, too, didn't they?
Most Hateworthy: John Franklin III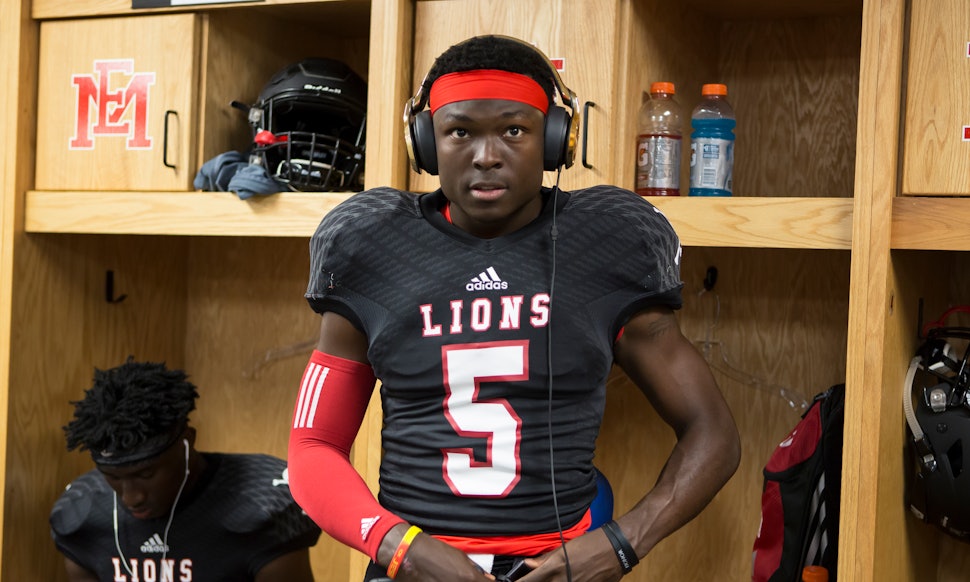 19. Denver Broncos
How anyone could hate the Broncos boggles my mind, but surely that's none of my business. I'll pretend for a minute that I'm not a Broncos fan and try to approach this semi-objectively… okay, I can't. Everyone is jealous, and any hostility towards us is a product of our three Super Bowls and reign of success for three and a half decades. We don't even have Aqib Talib anymore, so r/NFL doesn't have any excuse to poop their collective pants now when someone says anything positive about the Broncos. Most hateworthy is a tough one, but I'm going to give it to the guy who buttons the top button on his polo shirts and has a throwing motion like a severely arthritic Johnny Unitas.
Most Hateworthy: Chad Kelly
18. Tampa Bay Buccaneers
The Bucs make their way up to 18 primarily for wasting everyone's time on "Hard Knocks" last year. If we have to sit through five episodes of you complaining about how shitty your kickers are, at least have the common decency to compete for a playoff spot. That's also after the national media spent the offseason juggling Tampa's balls and praising them as the team to beat in the NFC South. Uh, nope, turns out the teams with quarterbacks that don't pull turnovers out of their ass and crab legs out of their pockets (apologies for the dated joke) made the playoffs again. Dirk Koetter wins the award for most times asked: "wait, who coaches the Buccaneers?"
Most Hateworthy: Jameis Winston
17. Indianapolis Colts
Andrew Luck, you fucking nerd, we all know you faked that injury so you could go back to Stanford and get your Masters in architecture. Hey, Frank Lloyd Wright, why don't you go build a decent roster? Even Jim Irsay could see through your lies, and he permanently sees double (maybe that's why he was okay with drafting Phillip Dorsett even though they already had T.Y. Hilton).  Also, nice try starting that book club. This is why you get your quarterbacks from Oklahoma, not Stanford. The Colts really dodged a bullet with Josh McDaniels worming his way back to the Patriots like the little lap dog he is, or else they would have an automatic spot in the top ten. Frank Reich is cool, unless you're asking the Houston Oilers, of course. Wait.
Most Hateworthy: Andrew Luck
Next: 16-9
Listen to the That's Good Sports Podcast with me and Brandon!