Death, taxes, and the Browns getting absolutely fucking liquidated in any sort of transaction — whether it's dealing a first-round pick or selling the team to a truck-stop-owning lunatic.
This time it was the former. The Browns sent their 2016 first-round pick, wide receiver Corey Coleman to the Buffalo Bills for…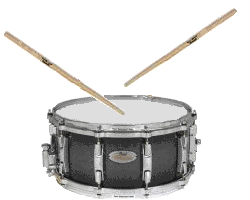 …a seventh-round pick in 2020!
Compensation update: Cleveland traded former first-round pick, WR Corey Coleman, to the Buffalo Bills for a seventh-round pick in 2020, per league source.

— Adam Schefter (@AdamSchefter) August 6, 2018
You might as well have just given him to the Bills for free. Maybe a fruit basket. Maybe a new wetsuit for the next time Hue Jackson goes 0-16 and has to purify himself in the waters of Lake Erie. Unreal.
This isn't to say Corey Coleman has been any kind of phenom in the making over his first two years in the NFL. He's obviously been a disappointment, but a lot of that has to do with injury issues (and the fact that he plays for a 53-man waking nightmare of an NFL franchise).
So far, he's caught 56 passes for 718 yards and five touchdowns. When you account for inflation, that's like 150 receptions, 2,000 yards, and 20 touchdowns on a normal team with a real human being at quarterback.
Sidenote: When I was looking up his stats I found out Coleman's middle name is Defelious. That's an all-time middle name up there with the likes of Von B'Vsean Miller.
Of course, he has done some things to warrant the Browns getting rid of him:
I don't necessarily think the idea to trade Coleman was awful. The Browns have Jarvis Landry, Josh Gordon, and Antonio Calloway (who has been turning heads at camp). It's all about the price. You don't part with a guy who's still relatively unproven for pennies. But then again, who am I to tell the Browns how to suck? It's what they do best.
Not to add insult to injury, but Coleman is actually the player the Browns took in 2016 when they traded the number two pick to Philadephia so they could take Carson Wentz. If you're from Cleveland and that doesn't make you suicidal, then I don't know what will.
As for Buffalo, I think this is a huge win for them. Coleman is a burner who might be able to get under a few Josh Allen deep balls and provide a complement for the big-bodied Kelvin Benjamin on the outside. I don't know how much of an upgrade Josh Allen is from say, DeShone Kizer, but it's worth finding out.
A lot of first-round wide receivers struggle initially and end up figuring it out around year three. Nelson Agholor with the Eagles comes to mind. Roddy White, Demaryius Thomas, and Ted Ginn also ring a bell, to name just a few. It happens, and maybe a change of scenery is what can spark that change for Coleman. Or not.
But knowing the Browns, we can reasonably expect 1,000 yards and 10 touchdowns from Coleman in 2018.