Now we come to Tier Two, where the waters start to get murky. The quarterbacks ranked five through eight have just as many question marks as positive attributes. I could sit here and crunch as many numbers as I want and I'd probably be wrong about their career trajectories. So, instead I want to take a more "creative nonfictiony" route, as the academics say in their tweed-laden pomp, with this article.
It is, after all, the 50th article I've written for Fantom . . .
5. Marcus Mariota
What were the expectations coming into the league?
In what is becoming a very noticeable pattern, Mariota had a lot of question marks when he entered the draft. No one questioned the results on the the field, his drive to win, or his coachabilty, but, as with all spread quarterbacks, no one was quite sure what to expect in the NFL. There were concerns about his fumbling problems (27 in three seasons) and how often he took sacks instead of throwing the ball away. Nothing, however, was debated more than the Oregon offense and whether or not it inflated his near infallible stats.
The Oregon offense is one of the more divisive in scouting circles. Was it so hard to stop because the plays are run so rapidly, were the Ducks just that much more talented than everyone else, or was Mariota a transcending talent? No one could provide a definitive answer. I'm honestly glad I didn't get into sports-writing until after Mariota was drafted. I have always had serious reservations about any player coming out of the Oregon offense, Mariota especially. I thought he got exposed in his final game against Ohio State.
How has he progressed so far?
I was wrong. Mariota has been so much better in the NFL than I would have guessed. He's never going to stand in the pocket and lead his team on Marino-esque comebacks. And so, I highly doubt he could succeed without a dominant running game. That's always going to be true, but, ultimately, it doesn't matter. Mariota has shown his intangibles are more than enough to carry him.
He did, after all, lead one of the greatest playoff comebacks of all time. All be it one with a huge "Andy Reid was managing the clock on the other sideline" asterisk. Mike Murlarkey's offense proved to be a better fit than Ken Wisenhunt's. It still didn't seem to maximize Mariota's strengths. After their first drive against the Patriots in the Divisional Round, I thought there was a chance for an upset. Then they seemed to get away from their game plan and the Patriots pounced.
What should the future hold?
I'm not sure with Mariota. Not because of his talent, but the division he plays in. The Jaguars have perhaps the best defense in the entire NFL, the Colts should have Andrew Luck back, and, assuming his knee is healthy, the Texans should have a full season with Deshaun Watson. That's not to say the Titans don't also have the potential to be good, I would just rank them fourth out of four teams.
The saving grace could be new coach Mike Vrabel. He was in the room while Bill O'Brien was developing an attack for Watson and was with the Patriots before Tom Brady became the Tom Brady of today. So, he saw how to develop an offense predicated on a strong running game. Yes, he is a defensive coach, but he can at least provide the general theory for offensive coordinator Matt LaFleur to work with. We shall see what happens.
6. Mitchell Trubisky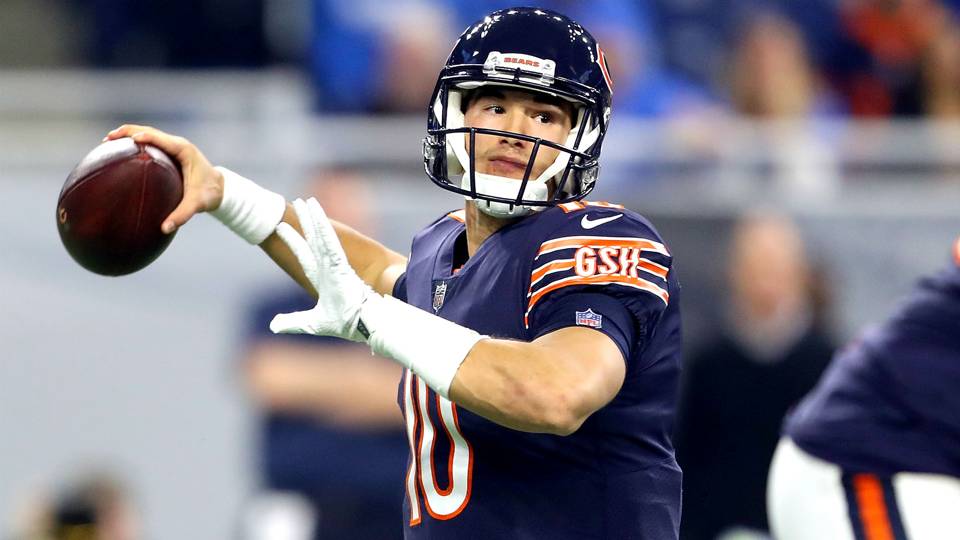 Taking full advantage of the creative nonfiction format, I'm going to drastically change styles starting with Trubisky. 
The Tale of Mitchell Trubisky 
Trubisky was orginally projected to be a late first or even early second round quarterback. Even as the draft started many pundits expected he would fall to the Browns at pick 12. Then the Bears shocked everyone and traded up to draft him second overall. Having just signed Mike Glennon to a lucrative contract, I fully expected they would sit him for all of 2017. With his job, which he lost eventually, on the line, John Fox played him. All things considered, namely the talent of his supporting cast, he did very well.
Having said that, I don't know enough about Matt Nagy's offense to give a particularly educated guess about Trubisky's future. If I had to ( I'm the one who decided to write this article so I do) I would guess Trubisky becomes a reliable starter. I doubt he'll ever be in the "elite" conversation, but he should be a perennial Tier Two Talent. That's not a knock against his talent, I have a far more convoluted, bordering on tin foil hat territory, theory to back that up.
A Very Convoluted Theory
The Packers will make a few more runs at the Super Bowl before Aaron Rodgers retires. I actually have a feeling the bracket will provide a solid path this season. The Vikings with or without Kirk Cousins will be also embark on a Super Bowl run in the near future. Their defense really is that good. Then there's the Lions. Matt Patricia's beard will some day return and with it a fury Ford Field has not seen in decades. But on a serious note, the Lions are going to be a lot better under Patricia's watch.
That leaves the Bears, not much unlike the Titans, as the odd team out. Perhaps Matt Nagy is the next wunderkind and I'm going to look like an idiot in five years. Perhaps. But a scenario I could see playing out is three seasons of last place finishes bring the heat down on Nagy. As a first time head coach, he knows the front office will look to move on unless he can persuade them otherwise. He does so by placing the blame on Trubisky.
Ownership believes it and trades Trubisky back to his home state of Ohio. No, not to the Browns, but the Bengals. Having finally given up on the Marvin Lewis-Andy Dalton tandem, the Bengals are glad to have him. Unfortunately, years of financial mismanagement force them to trade away some of their highest paid players. A mini-rebuild begins. By the time it starts to take effect, Trubisky is entering the down slope of his career. He leads them on a run deep through the playoffs that ends sans a Super Bowl.
We are all left to wonder what might have been . . .
7. Jamies Winston
I ranked him here purely based on his talent on the field. As you will likely soon realize, I seriously considered leaving him off the list entirely. 
To go out on a limb I don't expect to go out on much, I am going to state my personal views on the matter. I detest men who do what Winston did to his Uber driver. I detest men who did what he did in college. This, essentially, means my opinion here cannot be presented without major bias. And so, let me say simply, I could not care less what happens with the rest of Winston's career. I will not be watching. 
I would also implore people to take a second and consider how making excuses for a teenager at a big college program can lead to problems as they become adults. Deadpsin wrote a fantastic article on the subject:
https://deadspin.com/the-bucs-did-this-to-themselves-1827131980
8. Patrick Mahomes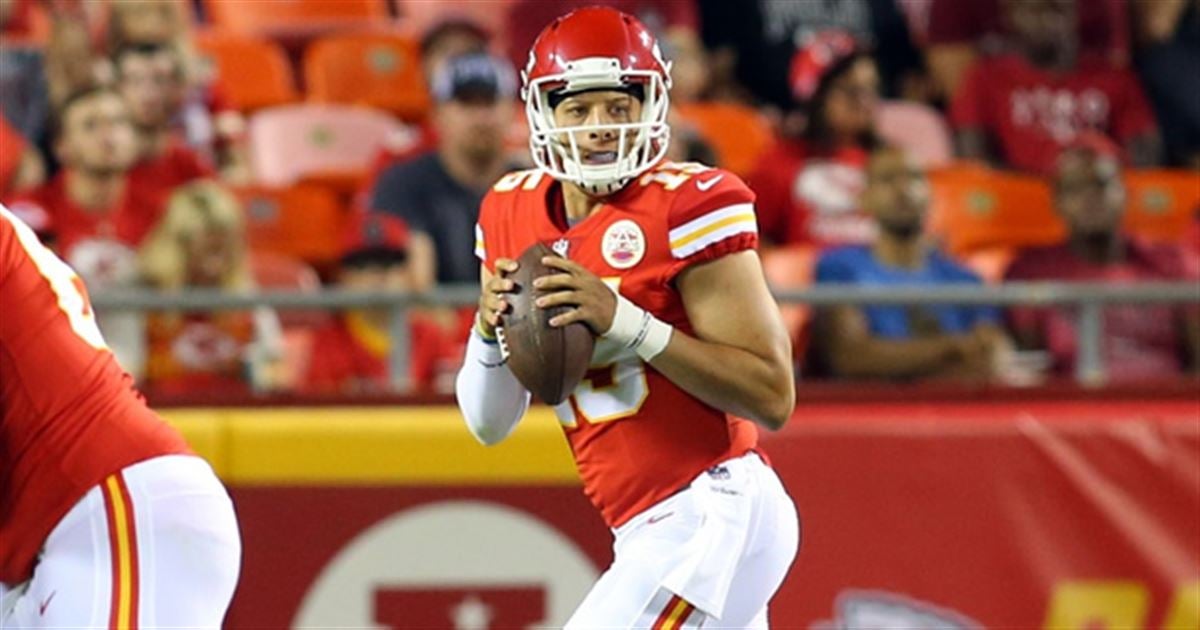 As with Dak Prescott on Monday, I could rehash another recent article. Or you could just read it. This way I can go  re-watch Westworld and, as it happens when one watches it, question the very nature of my reality . . .
https://www.watchfantom.com/what-to-expect-from-patrick-mahomes-ii-in-2018/