With all due respect to Le'Veon Bell, if he wants a long term contract with a lot of guaranteed money, he needs to invent a time machine. He needs a time machine to go back to the early 00's when teams would be willing to give him such a deal. Since it seems unlikely he can do that, he must face an uncomfortable reality:
The day of the one back is over.
Not only is it effectively over, there is a pretty good argument it's existence was a failed experiment. A proverbial blip on the radar, if you will. When I first started watching football in the 90's, it sure seemed like a great idea. I recall Jerome Bettis, Eddie George, and how they were able to dominate the game. I also recall how one misplaced cortisone shot took Bettis out of an AFC Championship Game.
NFL franchises sure remember that game and that era. They have adjusted their strategy accordingly. This has led to the three factors Mr. Bell has working against him in his contract battle . . .
The Myth of "One Back"
The first time I watched "A Football Life: Jim Brown", Brown talked about how he wished they'd never traded Bobby Mitchell. Bobby Mitchell, I thought, who the hell is Bobby Mitchell?
Bobby Mitchell, as it turns out, was the Browns' halfback during Jim Brown's early years. Jim Brown, as few people seem to remember, was a fullback, not a halfback. Modern fans often don't know this about him. Or Larry Czonka. Or Franco Harris. Those of us growing up in the 90's think of fullbacks as blockers who occasionally got the ball at the goal line. Certainly not a back that gets about half of the carries.
This was a product of our old friend Don Coryell. He realized his team could use one running back and then be free to spread the field out with three receivers. The old system of fullback between the tackles, halfback on the outside started to fade. This, of course, means the modern practice of using three different running backs is not an innovative idea. It's a new twist on an old formula.
Football is a Chess Match, Not a War

My first day of freshman football at Essex High School, our coach went on a rant about how "football is a war". An assistant said, "football is five seconds of violence that would get you arrested if you did it off the field". In hindsight I can see what stupid metaphors those were.
Sure, it applied to Essex at the time. On varsity we ran three plays: run up the middle, run left, and run right. In the sense, perhaps it was a war. We were just smashing into the other team, not unlike the battle scenes in Braveheart. It wasn't until later I realized football is not really a war. Football is a chess match.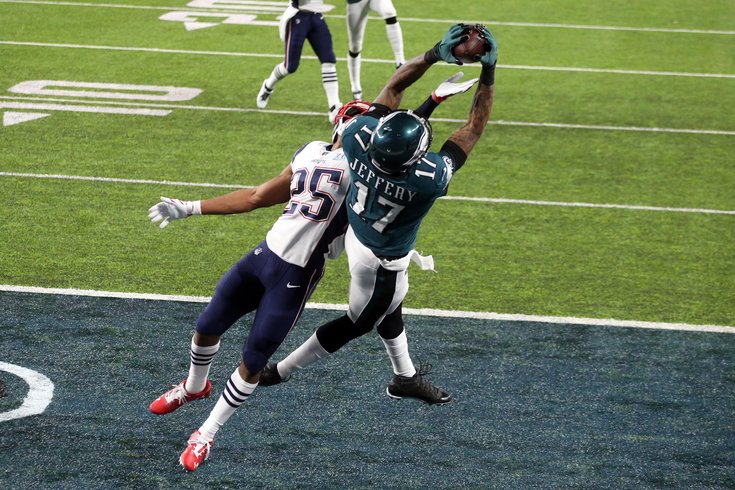 There is no better example of than this past Super Bowl. In the AFC Championship Game, the Jaguars almost got past the Patriots with a very clever Run/Pass Option scheme. They ran from the shotgun to one side and left a screen option on the other side. The Patriots had not planned for this and it almost sunk them. Had Jacksonville stayed aggressive, they would have won the game.
The Eagles had great success with RPO's against the Vikings, so the Patriots adjusted their scheme. Doug Pederson knew they would expect the same backside screen attack and he set his formations accordingly. This was all a ruse. As soon as New England came up on the screen, the Eagles' receivers pulled a double move. This allowed them to get behind the New England defense and burn them up and down the sidelines.
In order to run this system, a team must rely on multiple running backs with a diverse skillset. While running backs like Bell can do everything, there's no way they can do it all game long. It also makes little sense to run everything through one back when multiple backs lead to match-up nightmares. Look no farther than Mark Ingram and Alvin Kamara in New Orleans. When both are on the field, they must be accounted for. Otherwise they're in the end zone before the defense knows what happened.
Franchises Live in the Present with an Eye on the Future
If Le'Veon Bell wants to blame anyone for his contract situation, he should look at Shaun Alexander. He has become the gold standard for why teams don't sign running backs to long term deals. Once he got his contract, he got started getting injured. This effectively ended the Matt Hassleback era in Seattle. They gave the money to Alexander, which meant they couldn't resign Steve Hutchinson, their best lineman. Nor could they be very active in free agency. NFL franchises saw that and reconsidered the market for running backs.
So, that's what Bell has working against him. Both schematically and financially, it makes no sense to build an offense around one running back. This means, simply, that Bell can beg, plead, and Tweet all he wants. Odds are he will not get the contract he wants. That is not to say he is not a great player. He just needs to accept the reality of his situation.
Or, like I said, get to work on that time machine.