In very timely fashion, LeBron James ended the free agency speculation and confirimed that he would be joining the Los Angeles Lakers on a four-year, $154 million deal.
@lerbonjanes u like what u see? pic.twitter.com/G7OjsmXo1f

— Tom Bro Dude (@tombrodude) June 22, 2015
Whoops, wrong tweet…
Here we go:
LeBron James has agreed to 4-year, $154M deal with Lakers, Klutch Sports says.

— Adrian Wojnarowski (@wojespn) July 2, 2018
One minute you're sitting on your couch watching a little Sunday Night Baseball and before you know it you're being bombarded by a megaton-sized Woj Bomb. The fire and flames consume me and as I obsessively refresh Twitter.
Of course, this isn't much of a surprise. Dating back to midseason, LeBron to L.A. was the most likely destination come free agency. Sure enough, that's how it happened, with Cleveland and Philly left at the altar as mere afterthoughts.
Basically, here's my take: this fucking sucks. It sucks so hard. This is going to awaken the most cancerous, obnoxious fanbase in professional basketball. All of Pandora's Box is going to come spewing forth. If you thought Warriors fans were bad the last four years, I invite you to get a load of all the shitty Angelinos (possibly redundant) who suddenly care about basketball again. Jack Nicholson's dicrepit corpse will find a way to make it down all of those stairs to get to his courtside seats again. Every other primetime game will be at the Staples Center. ESPN will beat themselves off to Lakers-Celtics twice a season. And God forbid if they meet in the finals… This is not a world I want to live in.
If you don't remember 1999-2010, just know that Lakers fans are a different breed of fan — all the vapid shallowness of Southern California mixed with the frontrunner syndrome of Silicon Valley.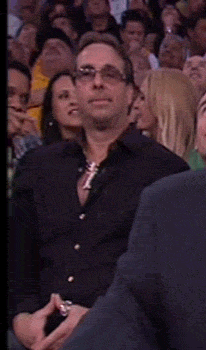 Like Tommy Lee Jones once told Jim Carrey: "I cannot sanction your buffoonery."
As someone who's rooted for LeBron since he returned to Cleveland, I'm not sure that I can, in good conscience, continue to cheer for a man that has awoken an ancient curse this fucking annoying.
Just looking at the roster right now, though, I don't think they have the pieces to actually win the Western conference. Sure, they have LeBron, but is that enough to fend off the Rockets and the Warriors on their way to the Finals?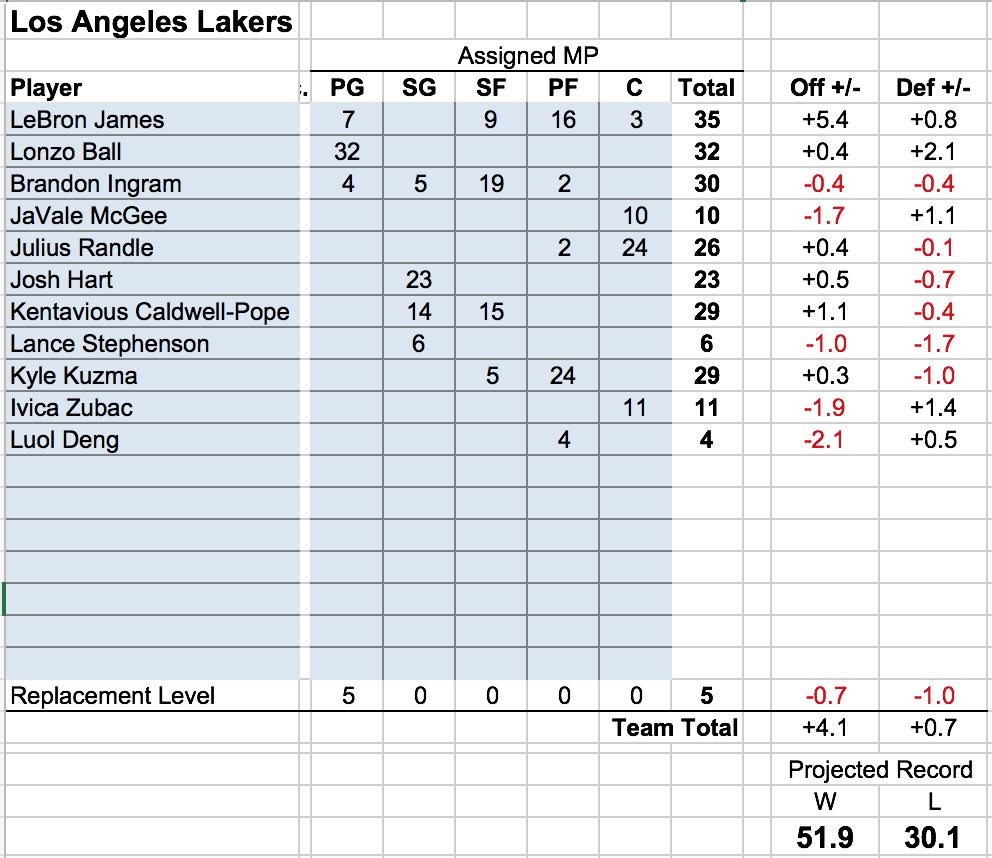 The starting lineup will presumably be (with some variation around Kuzma and Ingram):
PG-Lonzo Ball
SG-Kentavious Caldwell-Pope
SF-LeBron James
PF-Kyle Kuzma
C-JaVale McGee
That's not exactly intimidating outside of the obvious — and clearly they're going to try to add another big piece this offseason, but I think they would have to sacrifice a lot of their talent and depth in order to get Kawhi Leonard. It would probably take Brandon Ingram, Kyle Kuzma, and probably Mo Wagner, the Lakers' first-round pick from a couple weeks ago. I don't even think Gregg Popovich would take Lonzo Ball, just because of the Lavar factor, which is too bad because Lonzo on the Spurs offense would be a near-perfect fit because of his vision and passing.
The West is so much tougher than the East that LeBron is no longer a shoe-in to the Finals every year. Now, of course, if he does make it to the Finals, it's going to be much easier to win, but that's a big if. I don't expect LeBron to decline like an average NBA player, mostly because he's not a normal human being, but at some point he will cease to be able to will a team to victory on his own. We already saw his defense drop off last year, and I don't necessarily see that trending back upwards from ages 33 to 38.
The move, if he really wanted the quickest path to winning, would have been to join the 76ers, a team with Joel Embiid, Ben Simmons, and the potential of a player like Markelle Fultz. They would have laid waste to the Eastern Conference, who currently consist of the Celtics, Sixers, and no one else. Even though Philly fans are homicidal maniacs of the highest degree, they're lunatics no matter what, not just when their teams are suddenly relevant.
But alas, the allure of Hollywood was too strong, and now we'll have to be subject to a billion different comedies featuring LeBron every year. Probably some Netflix originals as well and a cameo in just about every TV show known to man.
Good thing a team that was able to sign Kareem Abdul-Jabbar, Shaq, and have the NBA literally cheat on their behalf finally got a break. It couldn't have happened to a better city. Sure, the NBA has plenty of off-court drama, but when it comes to the thing people actually watch for, the actual sport itself, it has always been a complete hegemony with haves, have-nots, and no discernible in between to speak of.
It's not the case in baseball or football, where, for all their marketing and PR faults, there exists an actual sense of parity and balance rather than an artificial, WWE-style quest for personas, rivalries, and ultimately ratings.
Enjoy LeBron, Los Angeles. And enjoy the third seed. You've really earned it.