The further removed we get from free agency, the more I think that signing Case Keenum was the absolute right move.
The options were essentially Case, Kirk Cousins, or, God forbid, the first-round pick that's already on the roster. At $36 million spread out over two years, Keenum is the best value you could get for a free-agent quarterback.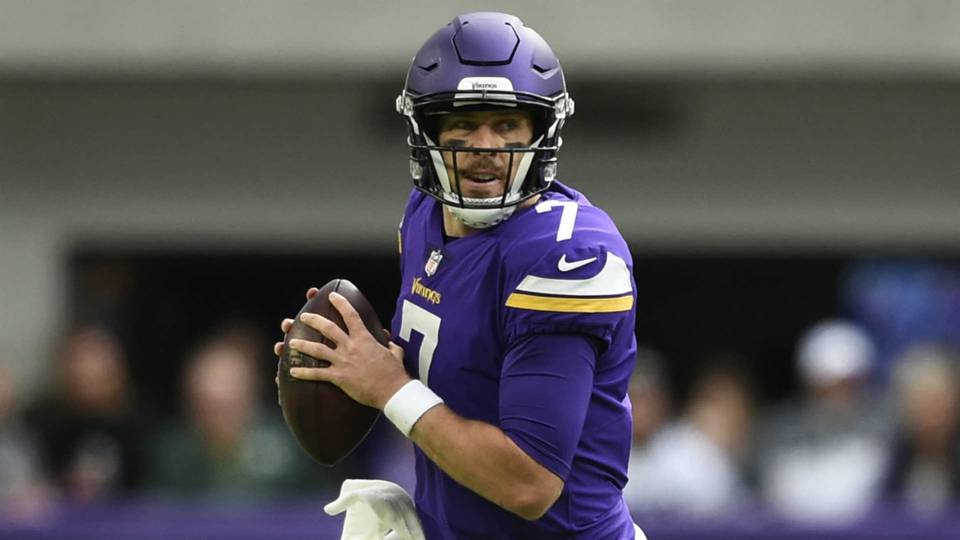 The haters and losers (of which there are many) will say that Case Keenum's great year in Minnesota was a fluke, the product of an excellent defense and supporting cast on offense.
It's a convenient argument, but it's simply not true. First of all, let's look at Case Keenum's career prior to arriving in Minnesota. Keenum played his first season as a Houston Texan in 2013, which may have been one of the worst all-situations to land in as a first-time starter. The team was so fucking awful that they almost killed Gary Kubiak, and Matt Schaub had thrown enough pick sixes to last an entire career. Yet, Keenum stepped in as an undrafted second-year quarterback and played well considering the impossible circumstances: nine touchdowns, six picks, seven yards per attempt, and 220 yards per game.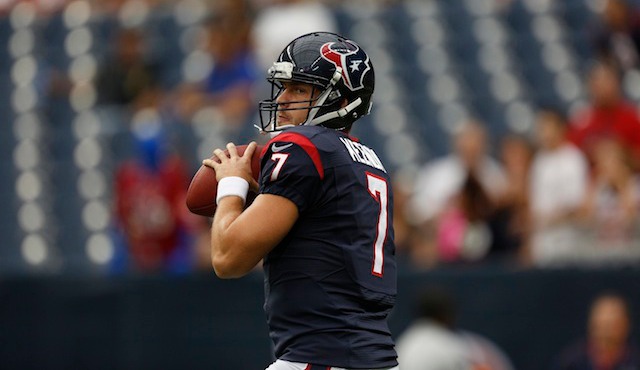 Then he left one fledgling team for another: the Jeff Fischer-led St. Louis Rams where he, believe it or not, actually had a .500 record and a positive touchdown to interception ratio. A lot of the anti-Keenum sentiment developed out of Los Angeles' offensive dry spell in 2016. Of course, that was an offense with Kenny Britt and Tavon Austin as the two main targets and Greg Robinson protecting his blind side. And of course, things went down the drains even quicker when they turned to Jared Goff, who proved that quarterback was not the problem with that offense.
So when Case stepped in for an injured (shocking, I know) Sam Bradford in 2017, people expected the Rams' Keenum, a mediocre player. And instead they got a player who was finally given a chance to succeed, and he did. 11 wins to three losses, 22 touchdowns to seven picks, a 98.3 rating, and of course a trip to the NFC Championship Game.
Cut to free agency — the Vikings have a shot at Cousins and offer him a trillion dollars, leaving Case Keenum to sign with the Broncos at a reasonable price.
So, now, the main question is whether Denver's situation sets him up to succeed like in Minnesota. Comparing a 5-11 team with a team that was a game from the Super Bowl seems pretty dumb, but Denver has some obvious and also mysterious talent to surround the quarterback position.
Demaryius Thomas and Emmanuel Sanders are fairly comparable to Adam Thielen and Stefon Diggs, but the rest is a question mark: whether Jake Butt and Royce Freeman become valuable players is unknown right now. What we do know is that Denver can help themselves out and control the ball on offense, giving themselves the ability to let their defense play to its potential, rather than letting it collapse in on itself like in 2017.
One major reason Keenum is a fit in Denver is that he can perform under pressure, both literally and figuratively. Keenum had to deal with a collapsing pocket frequently last year, using every ounce of his mobility to get off passes.
For example, with a linebacker in his face: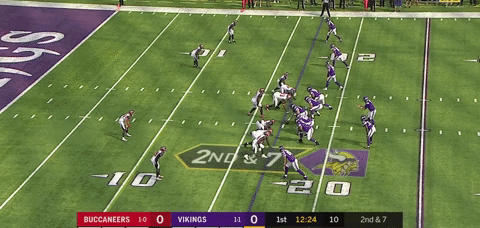 Or…
This is an ideal skillset to have on the Broncos, a team that hasn't had an anything close to an offensive line in almost half a decade. Jared Veldheer may make a significant difference at right tackle, but I know better than to bank on a free agent right tackle.
Case is going to do well. He's not going to be Peyton Manning, but he should be good enough, and that's a major upgrade from the last three years in Denver.
The only real downside is the shitty puns that local media will use for their headlines: Case in Point. In Case of Emergency. On the Case. Cold Case. Much like Peyton Manning, it's going to get very old very quickly.
But if the wins come too, that's fine with me.