Having kept up with training camp over the first week, one thing has become abundantly apparent: The Denver Broncos drafted no less than five future Hall of Famers this year. Maybe six if you count Phillip Lindsay, who went undrafted (big mistake, everyone).
Leading the pack is wide receiver Courtland Sutton, Denver's second-round pick out of SMU. It was sweet enough that the Broncos grabbed him before the Cowboys had a chance to get him (maybe stop telegraphing your picks like the Germans in World War I, Dallas), but now that he looks like the real deal, it's hard not to get excited about the receiving corps.
If you haven't been keeping up, Sutton has essentially been Mossing people left and right while also personally making the red zone his bitch.
Ladies and gentlemen, Courtland Sutton with the toe drag. pic.twitter.com/3ujFZoBb7x

— Zac Stevens (@ZacStevensDNVR) August 1, 2018
#Broncos Courtland Sutton continues to excel. Catches TD over middle from Keenum. Plays fast despite his enormous strength and size. He will be on the field early and often this season. #Denver7.

— Troy Renck (@TroyRenck) August 1, 2018
During 7-on-7 goal line it seems like every time Courtland Sutton is on the field the QB is throwing it to him. Smart, too, he's catching it all.

— Zac Stevens (@ZacStevensDNVR) August 1, 2018
As you can see, the hype is reaching astronomical levels. I just hope that people are a little patient when the games start being played, because rookie wide receivers generally take a little while to adjust. The good news is that if the Broncos are rolling out three or four wide receivers, there aren't many teams with three corners that can match up with DT, Sutton, and Sanders on any given play. You have to put your longest corner on either DT or Sutton, but you can't put him on both.
None of this should be too surprising, though. Sutton was mocked as a first-round pick for most of the draft process, and it wasn't until the actual draft itself that the perception changed. Every year, there's a couple of day one talents that fall into the second round because of teams reaching (cough, cough, Seattle, FUCKING HUGE COUGH, Oakland), and it's starting to seem like Sutton is one of those guys. He's massive, has sticky hands, and knows how to use his size in tight spots to come down with the ball. Sounds a little like Brandon Marshall and Demaryius Thomas.
Listen to what the ESPN crew had to say about Sutton when the Broncos took him at 40th overall:
https://www.youtube.com/watch?v=y-rhJeTEejs
I really would've given anything to see Jerry Jones' face sink—well actually it would probably stay the same (a little plastic surgery humor for you guys). Again, Dallas, maybe if you play your cards a little closer to the vest and don't shout to the heavens which players you like, teams like Denver and Philly won't cuck you to death on draft night in front of millions of viewers. What do you think, Jerry?
Aside from Sutton, a lot of the other rookies are really looking strong. Tight end Troy Fumagalli is looking fast (fewer fingers means reduced drag…).
Troy Fumagalli with nice speed after the catch. Jake Butt has burst after the catch but Fumagalli looks faster with the ball in his hands. #Broncos @1043TheFan

— Cecil Lammey (@CecilLammey) July 29, 2018
Running back David Williams is impressing people pretty consistently every day with how quick he moves his feet for a bigger back…
Rookie RB David Williams has had two strong TD runs from red zone today. #9aports

— Mike Klis (@MikeKlis) July 31, 2018
DaeSean Hamilton seems like he's the more nuanced receiver out of the two rookies at that position…
https://twitter.com/AllbrightNFL/status/1023617941856821249
And Bradley Chubb has kind of gone under the radar, if that's possible. It might have something to do with people expecting a lot out of the fifth overall pick and him simply meeting expectations (and because of how impressive the later-round rookies have been), but it sounds like he's going to be a terror coming off the edge opposite Von Miller…
There was a play today where both Bradley Chubb and Von Miller exploded off the edge and ended up running into each other in an effort to not kill Case Keenum.

In a game, the QB would have been lucky to come out of it in one piece…

— RK (@RyanKoenigsberg) July 31, 2018
He's also proven to be enough of an athletic freakazoid that the Broncos have been dropping him into coverage in certain situations.
"Oh what a relief, Chubb dropped into zone and *looks to the right* Von Miller is still going to sack me into the earth's crust."
Not an ideal situation for opposing quarterbacks, to say the least.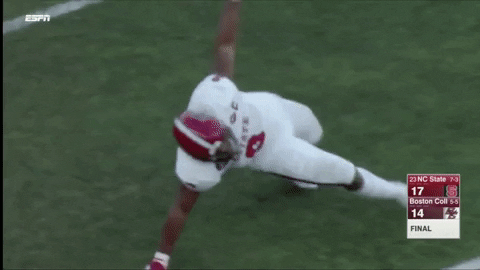 Then, of course, you have Phillip Lindsay, who was impressing everyone with his versatility and explosion on the first day of camp. At first, I thought that David Williams might be the odd man out, but it's starting to look like Devontae Booker is the guy that needs to save his job.
Josey Jewell, linebacker out of Iowa, is still nursing a hamstring injury, but he seems one of those guys that is destined to play himself into the lineup once he gets healthy.
Okay, last thing: Before everyone gets over the moon about this rookie class, I just want to temper expectations a little bit. It's camp, and camp isn't always the best indication of future productivity during games. Still, it's a good sign (especially after last year's rookie class did next to nothing). If these guys transfer it over to the preseason, then I'll allow the Hall of Fame busts to begin to be molded.